Back-end development deals primarily with data, the stuff you don't see. The terms "back-end developer" and "programmer" are used interchangeably. The complex structure of your website has a number of layers that remain hidden to the eye. The "end" of the architecture which powers the site and makes it run is called the back-end. It consists of the server, the database and the server-side applications and it is essentially what resides "under the hood" – the very heart and brain of the website. This is where programming comes into play and is where the back-end developer resides and works.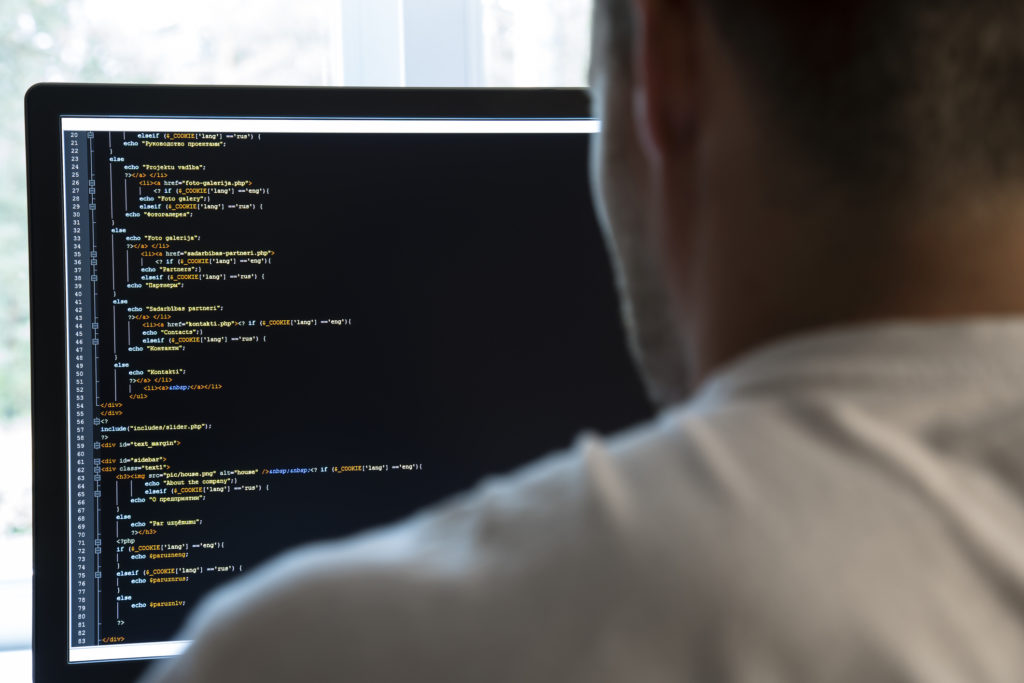 Hiring programmers is highly competitive and companies tend to spend ever-increasing amounts on that particular specialist, often reaching many tens of thousands of euros per annum. The cost associated with hiring a back-end developer in Bulgaria, which has proven itself as being a cradle for creating skilled IT workforce, is only a fraction of what it costs to hire them in the US or in Western Europe.
In today's digital market of growing requirements and high payroll, it is only a clever choice to cut costs by offshoring with RemoTEK. Bulgaria offers great opportunities for those who seek quality, good results and one-to-one communication with a dedicated team. Especially when it comes to creating a unique product aimed at specific goals.
If you are seeking turn-key solutions, a place where your site is built and maintained by a team of specialists specifically chosen to fit your needs, do not hesitate and choose here. The time is now and it is you who has the power to make that choice.
How Can I Find a Remote Back-End Developer
We at RemoTEK have direct access to the local labor market which has gotten very accommodating to outsourcing and offshoring in the past decade. Bulgaria's universities churn out many skilled IT professionals each year who mature quickly into skilled back-end developers long before they turn 30. Whether you're looking for a junior programmer or a seasoned back-end developer, we are here to help you satisfy that need.
Who Can Benefit?
Independent Software Vendors (ISVs) – development cycles can span from weeks to months to years. Hiring a team of remote dedicated back-end developers with RemoTEK will undoubtedly reduce your payroll burden tremendously while preserving the same quality of work as you would get if you were to hire in Western Europe or the United States.
Software development companies – if you are in the business of developing custom software, hiring offshore back-end developers with RemoTEK is your key to a sustainable and quality production cycle, not to mention at only a fraction of the cost compared to if you were to hire in Western Europe or the United States.
E-commerce merchants – any merchant who has managed to reach a five-figure monthly revenue is highly likely to be in need of a full-time programmer who can service the daily needs of the e-commerce enterprise. As the revenue grows, custom functionality needs start to pop up daily which in turn require custom-tailored solutions, which warrants hiring a back-end developer.
What Can an Offshored Back-End Developer Do for Me?
Programmers possess in-depth knowledge about IT systems. From building software from the ground up, to debugging and fixing bugs in existing software systems, back-end developers are essential to every enterprise providing data-driven solutions.
Here are some of the tasks that a Back-End Developer will typically handle:
Implement payment gateways into existing e-commerce setups, like PayPal, Authorize.net, Skrill
Install and manage e-commerce platforms, including Magento, Shopify and BigCommerce.
Integrate existing e-commerce setups with market places like Amazon, eBay and Alibaba.
Integrate e-commerce setups with inventory management suites and catalog management software
Implement security baselines for e-commerce setups
Ready to take advantage of offshoring your programming needs? Wait no more. Fill out the form on this page and we will be in touch with your promptly.