Front-end developers deal with UX/UI and everything client-facing in between. No web design is complete and usable without the dedicated work of knowledgeable and experienced front-end developers. They build the user-facing parts of a website. A website is a complex structure of interacting data, design, content, and functionality. The front-end developer is the one creating the user-facing functionality of the website. Working with a number of markup languages, client-side scripts and frameworks, the front-end developer brings HTML and CSS to life by constructing everything which the user sees and interacts works with. This requires a huge amount of imagination, professionalism and specialist knowledge.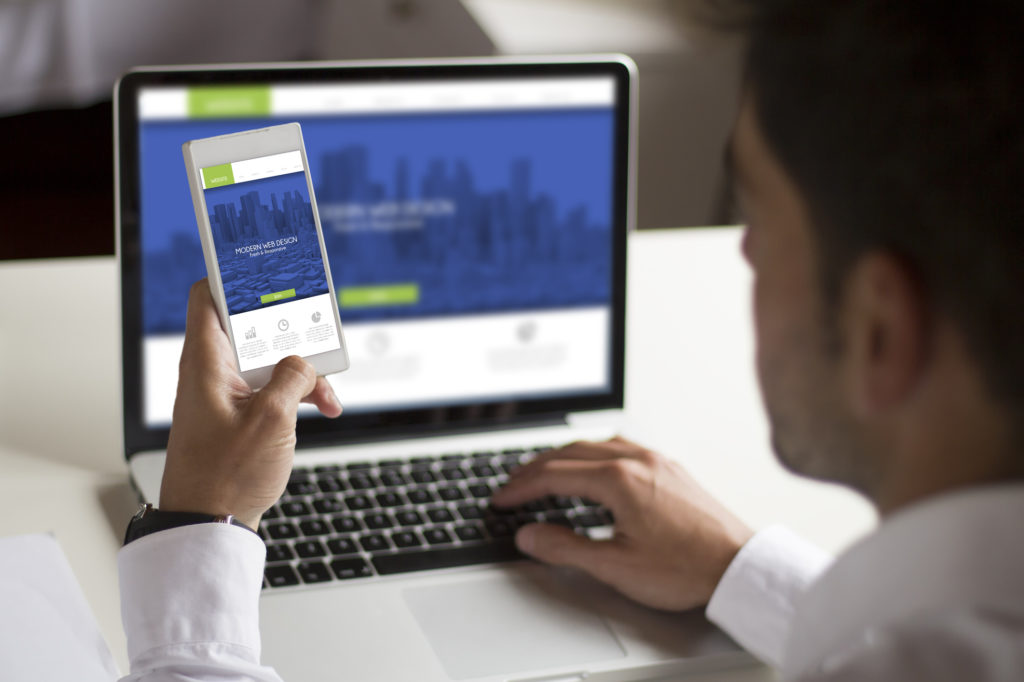 Front-end developers face ever-growing challenges in today's world of varying screen sizes and operating systems, thus compelling developers to take a large number of variables into consideration when designing a website. Guaranteeing cross-browser compatibility and cross-platform interoperability means extensive testing in different browsers, operating systems and devices. Depending on the scope of the project, this process could mean months of sustained development.
Enter offshoring. Offshoring your front-end development is guaranteed to drastically bring down your payroll costs without sacrificing quality.
How Can I Find a Remote Front-End Developer?
Hiring a remote front-end developer starts with submitting the form on this page. We at RemoTEK have years of experience in the offshoring business. Our access to the local labour market enables us to offer one-stop-shop access to our clients for all their offshoring needs.
Whether you are based in Europe or the U.S., our quality offerings give you the opportunity to drive down your running costs by a significant margin while at the same time preserving a strong level-of-service (LOS).
Who Can Benefit?
Web design/development agencies – website making is at the core of your business, then you have the most to gain from offshoring the heavy lifting to RemoTEK.
Digital marketing agencies – website development, client site UX/UI maintenance, marketing campaigns, newsletters and much more: all are labour intensive and easy to offshore. Having these tasks performed by qualified offshore personnel will drastically cut your payroll expenses.
E-commerce businesses – if you are selling on your own website, setting up promotions, newsletters, UX/UI maintenance and branding are undoubtedly on your task list. Having an offshore front-end developer take care of all of the aforementioned is the way to go for increased profitability by reducing your labour costs.
Businesses having significant web presence – maintaining a heavy web footprint requires serious manpower. Offshoring guarantees your business affordable manpower without sacrificing quality.
What Can an Offshored Front-End Developer Do for Me?
Whether you are a web design/development agency or a digital marketing agency, or any enterprise which deals with building websites, your business undoubtedly relies on the front-end developer to bridge the gap between user experience and technology.
The services which front-end developers perform for the construction and maintenance of a website include, but are not limited to:
Building responsive HTML layouts
Building websites with CMS platforms, including WordPress, Joomla and Drupal
Building custom responsive themes for WordPress, Joomla and Drupal
Recreating the web designer's concept with HTML, CSS and JavaScript
Slicing Photoshop PSD to responsive HTML
Troubleshooting UI problems and other UI functionality issues
Site maintenance and updates – backups, CMS upgrades, plugins updates
Contributing to the back-end developer's workflow, collaborating on APIs and more
Production, modification and maintenance of website assets and web application user interfaces
Maintaining software workflow management with project management tools
Ready to take advantage of offshoring your front-end development needs? Wait no more. Fill out the form on this page and we will be in touch with your promptly.