SEM stands for "Search Engine Marketing" – the activities related to creating and managing paid search campaigns. SEM specialists are the guys that run your Google AdWords, Bing Ads and basically all search engine and social networks advertising campaigns.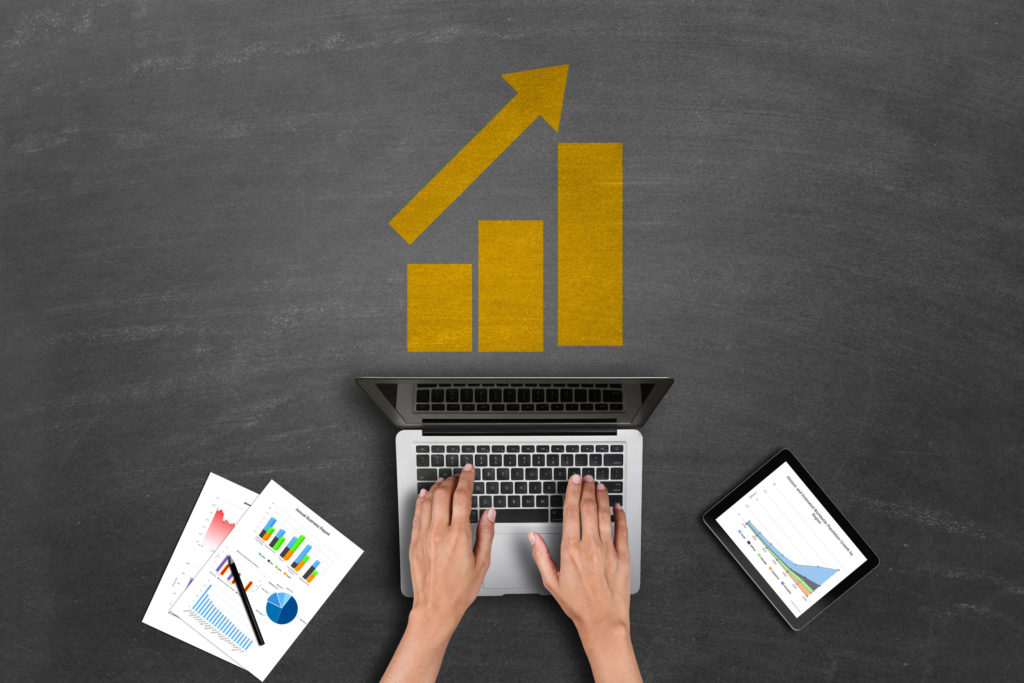 Navigating the complexities of SEM requires an experienced professional. Why? – everyone can set up an ad campaign, but very few can get it to perform well enough so that it has high ROI.
This is why every business which relies on paid campaigns to generate leads, needs a SEM specialist. With so many businesses advertising online (there are very few which don't), demand for qualified SEM specialists is high and this has brought up the price of this service drastically.
The solution is offshoring – hiring a dedicated SEM professional in a country where labor costs are much lower and working with them remotely.
Of course, you wouldn't want to compromise on the quality of work. This is why Bulgaria is the perfect choice for offshoring, as it provides talented and very intelligent certified individuals, which can work magic with your campaigns and save you serious money.
How Can I Find a Remote SEM Specialist?
RemoTEK has years of experience with helping companies find their ideal offshore employees. You can start your search here by submitting the form on this page.
Bulgaria has a vast talent pool of IT professionals, including SEM specialists with experience and the appropriate certifications (Google AdWords certification is often required by our clients.) RemoTEK helps you gain access to this talent and employ them remotely.
On our end, we deal with sourcing the right candidates and interviewing them to make sure they match your criteria. If approved, the candidate(s) are employed and we deal with all the legal requirements. We also provide for them excellent working conditions, a fully-equipped workstation, and daily supervision.
Who Can Benefit?
Everyone who needs someone to run their ad campaigns. Usually, this includes but is not limited to:
Digital marketing agencies – SEM is part of the service offerings of all full-service digital marketing agencies and can also be the sole offering for more specialized agencies. If you run such an agency, offshoring your SEM jobs is a great way to increase profitability without sacrificing quality.
E-commerce businesses – if you are in E-commerce, it is highly likely that your business depends on SEM. Hiring a dedicated offshore specialist is better than using an agency and much cheaper than hiring in-house.
Companies with large monthly ad spend – your clients are on Google, Facebook, YouTube, LinkedIn, or any other search engine of social network and you have to market to them continuously and need a full-time employee.
What Can an Offshored SEM Specialist Do for Me?
Offshoring does not present any restrictions. It's up to you to determine the requirements for your virtual employee. You can also count on our experience, to consult you on your needs based on your business specifics.
Here are some of the tasks that a SEM specialist can typically handle:
Set up and manage Google AdWords campaigns
Set up and manage campaigns on other search engines, including YouTube and Bing
Set up and manage campaigns on social networks, including Facebook, Twitter, LinkedIn, Instagram and Pinterest
Set up and manage campaigns on Amazon
Advanced keyword research, keyword grouping for ad groups
Optimize and adjust bids for better ad performance
Strategic audience setup
Create retargeting campaigns
Research industry and competitors to gain insight into best keywords to use and optimize ad copy
Create landing pages for campaigns
Coordinate major site changes with front-end and back-end developers in order to achieve better ad performance
Work with graphics design professionals for display ad campaigns and social campaigns (or assemble simpler graphics on their own)
Setting up tracking
Reporting on KPIs
Already getting hyped about the prospect of having an offshore employee and cutting your costs? Fill out the form on this page and we will be in touch with you promptly.