Modern computer networks have a high degree of sophistication, offering a plethora of services, including file and printer sharing, single sign on (SSO), encryption, remote access and much more. Running a network with Linux boxes, Windows servers, MacBooks, Android and iOS phones, and getting all of them to play nice with each other poses quite a number of challenges. Network administrators are those specialists who look after the computer network, perform maintenance on it and keep it running reliably.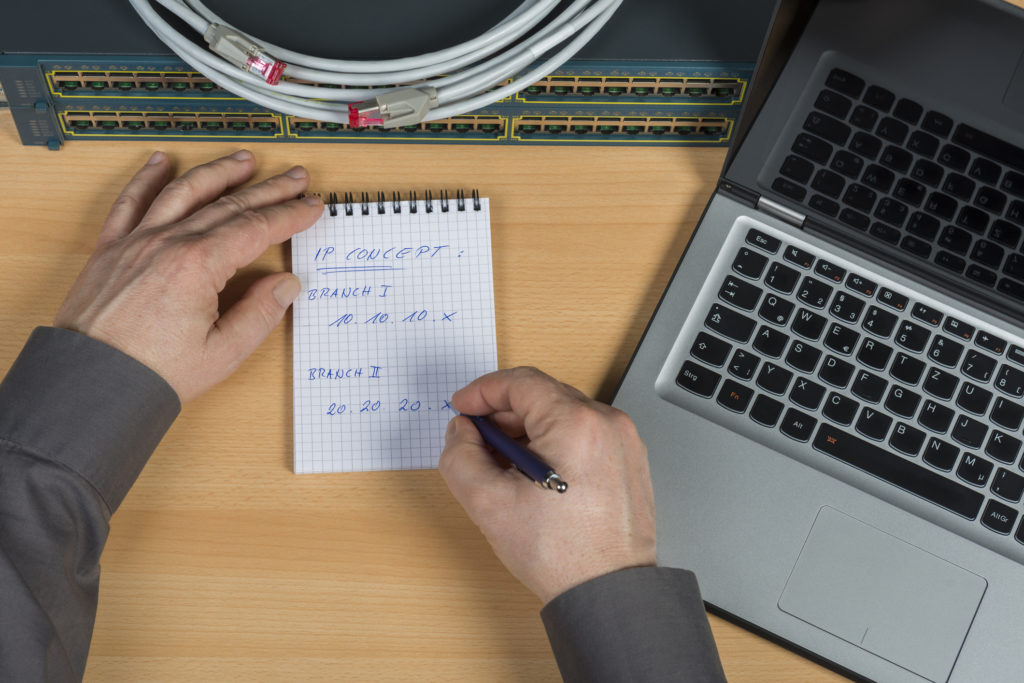 Network administrators often hold industry standard certifications from well known vendors, including Microsoft Technology Associate (MTA), Red Hat Certified System Administrator (RHCSA), Cisco Certified Technician (CCT) and others. We at RemoTEK can deliver the right personnel to match your organization's needs.
As with many positions in the IT industry, keeping a team of network administrators on payroll will quickly rack up significant expenses. Luckily, network administration tasks can be easily performed from a distance. Throw in some VoIP, solid English proficiency and working in your time zone, and your staff and/or clients will not even be able to tell they are dealing with tech staff who are working thousands of kilometers away from them.
How Can I Find a Remote Network Administrator?
RemoTEK has direct access to Bulgaria's talented pool of young IT specialists. With the IT industry offering many certification paths from various vendors, the local labour market strives to stay ahead of the curve. Common certificates being held by network administrators include CompTIA, Microsoft and Cisco certificates.
Who Can Benefit?
SMBs with many workstations – running several dozen workstations requires tech support standing by at all times to ensure mission critical processes within the organization are maintained.
Organizations with heavy reliance on the computer network – almost all offices have computer networks, running a multitude of services, including file and printer sharing, Active Directory, internal ERP solutions, VoIP, Remote Desktop, remote access (VPN) and more. Offshoring your network management needs to RemoTEK will drastically reduce your network's total cost of ownership (TCO).
Businesses with multiple locations – operating in multiple physical locations undoubtedly comes with the burden of running a complex network. Hiring an offshore network administrator will keep those data channels up and running at all times at a very affordable price.
What Can an Offshored Network Administrator Do for Me?
The role of the network administrator will vary depending on your organization's size, location and industry. Generally, the network administrator will work to prevent unexpected disruptions to service and implement service improvements.
Here are some common functions which a network administrator handles:
Manage Windows and Mac workstations
Manage Linux-based servers, including RHEL, CentOS and Ubuntu
Manage Microsoft Windows-based servers, including Windows Server 2012 and Windows Server 2016
Manage remote access to the corporate network using VPNs and Remote Desktop Services
Manage branch office VPN connectivity
Operate managed switches, routers firewalls and other OEM network equipment from Cisco, Juniper and HP.
Manage virtualization using hypervisors, including VMware, Hyper-V, Proxmox and others
Manage web servers, including Microsoft IIS, Apache and nginx
Implement backup strategies
Implement and maintain security baselines
Install, operate and maintain hosting panels, including Plesk and cPanel
Manage common network services, including DHCP, WINS, DNS and FTP
Ready to take advantage of offshoring your network administration needs? Wait no more. Fill out the form on this page and we will be in touch with your promptly.