With the continued growth and development of the IT market, new demands loom on the horizon. In the outsourcing community, there is a destination today which definitely sits very well on the global map. That country is Bulgaria. With its strategic placement in Europe, it is the best choice because of its environment favorable for outsourcing. The country has a rich pool of young highly educated professionals dedicated to their assignments, who also speak all major European languages.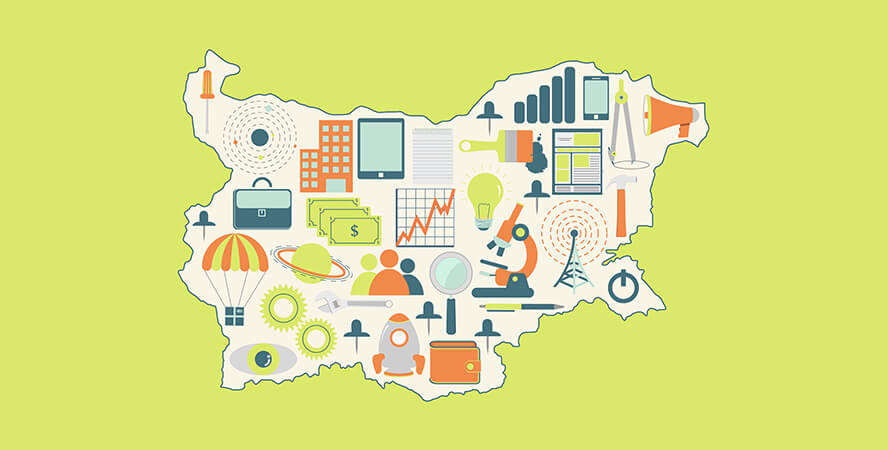 The economic conditions in Bulgaria are also of key importance. The political climate and overall stability make it a low-risk outsourcing destination. Together with the low labor costs and qualified labor force, it is the preferred outsourcing choice of a large number of overseas companies.
The teams offering and maintaining outsourced services here have been growing from strength to strength. They offer a round-the-clock, core function dedicated service which allows companies round the world to work within their own time zone, like they would be at home.
Another huge advantage is that Bulgaria is the 8th in the world and 5th in Europe in internet speed and spread. Internet services are of the highest quality and distribution around the world, making Bulgaria one of the top IT outsourcing destinations.
And last but not least, Bulgaria has the lowest corporate tax rate in Europe and even one of the lowest in the world. This unique and economically favorable feature has turned Bulgaria into an outsourcing haven with a double-digit growth in this respect. Thanks to these criteria Bulgaria ranks as one of the top 10 destinations for outsourcing in the world.
All these have served as a real time basis for calling Bulgaria the "Rising Star" in outsourcing and the preferred choice for all who seek a place to call their business home.
Already getting excited about the prospect of having a dedicated offshore team? Save time and set your business on the path to improved profitability and high quality of service by taking the first step into offshoring. Fill out the form on this page – we will be in touch with you promptly.