Network engineers design, implement and maintain data networks. Their main focus is high availability of services and optimal network performance. Unlike network administrators, who perform a day-to-day supporting function, the role of network engineers comprises high-level design and implementation.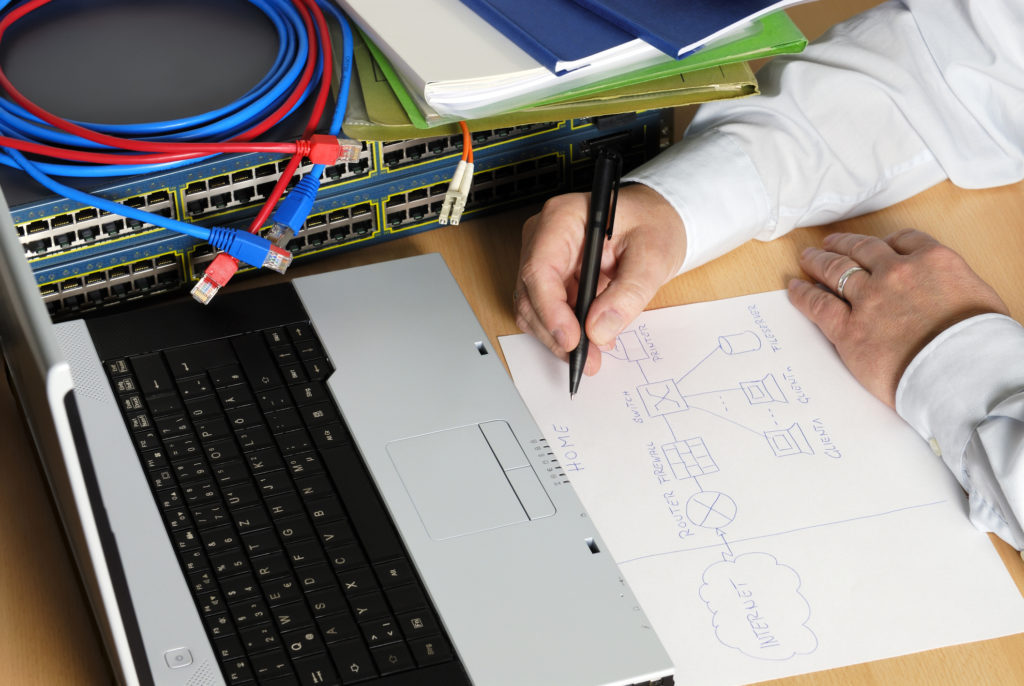 Network engineers often hold multiple industry certifications, vendor neutral or otherwise, including Cisco Certified Network Professional (CCNP) and Juniper Networks Certified Professional Enterprise Routing and Switching (JNCIP-ENT). They possess advanced knowledge of the OSI model and the TCP/IP stack and are seasoned in advanced enterprise routing and switching technologies.
How Can I Find a Remote Network Engineer?
We at RemoTEK have years' long experience in matching the proper specialists with our clients' offshoring needs. The local IT industry is highly oriented towards offshore outsourcing. At the same time, the past decade saw many public and private institutions set up Cisco networking academies which continue to produce qualified networking professionals. Coupled with our offshoring expertise, hiring one or more network engineers with RemoTEK is your path to technical success and reduced payroll expense.
Who Can Benefit?
Medium to large enterprises – building an running an in-house team of network specialists to service your data network is a costly and difficult enterprise. Offshoring to RemoTEK will eliminate the burden of managing in-house staff and cut your payroll expense at the same time.
Data carriers – proprietary network infrastructure requires significant time and effort to build and maintain. Offshoring the non-physical services pertinent to running your data infrastructure is assured to exert a positive effect on your bottom line.
Systems integrators – if your business brings IT security and converged networking services to your clients, offshoring a team of network engineers to maintain those core services is the natural choice for increased profitability.
What Can an Offshore Network Engineer Do for Me?
Whether you are a private or public sector enterprise, chances are you are heavily reliant on your data network. Keeping the network running at an optimal state requires the skill set of a network engineer.
Depending on your industry and size, you may require one or more network engineers to perform the following key functions:
Design and implement routing and switching at the LAN, WAN and MAN level (BGP, OSPF, MPLS)
Design and implement branch office interconnectivity (PPTP, L2TP, SSTP, OpenVPN)
Design and implement network security protocols (VPN, IPSec, Kerberos)
Configure and monitor various network devices, including core routers, backbone switches, firewalls, load balancers, VPN terminators and others.
Analyze and pinpoint network bottlenecks and single points of failure
Optimize network throughput and overall performance
Guarantee high availability by designing and implementing network redundancy
Monitor system resource utilization, trending and capacity planning
Provide Level 2 and Level 3 support
Liaise with external vendors and other IT personnel
Ready to cut your payroll expense for networking staff? Wait no more, offshore to RemoTEK today. Fill out the form on this page and we will be in touch with your promptly.