Digital marketing skills are in high demand all across the world. Due to this high demand, specialists in the field of SEO are becoming harder to come by and talented individuals earn high wages. Paying high wages is a problem for companies which want an in-house SEO specialist, but cannot justify the spend.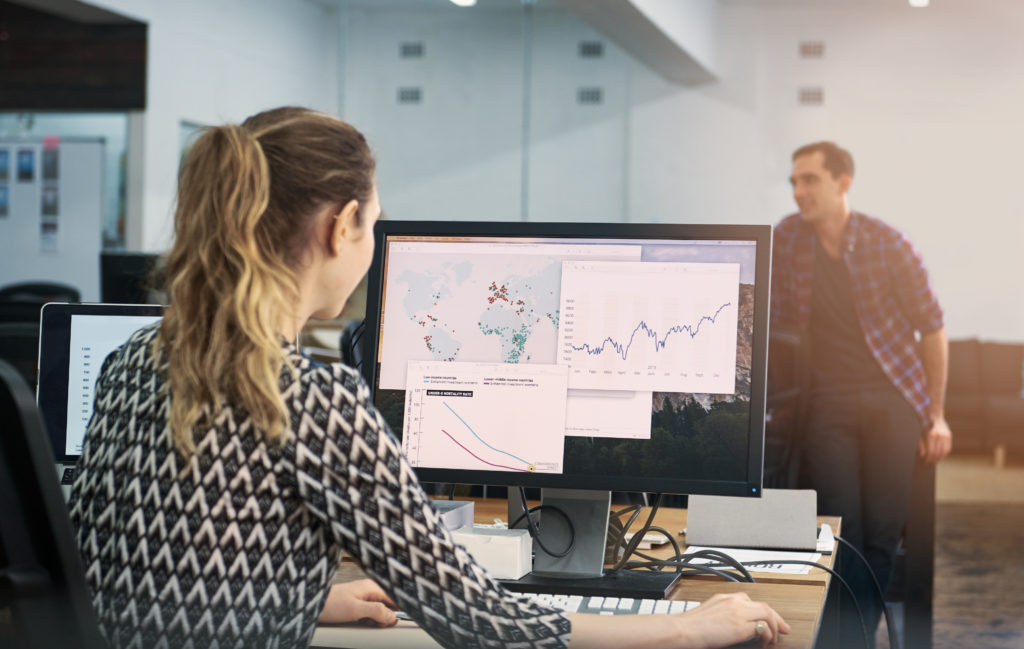 Offshoring provides the solution – hiring dedicated remote staff is an option which has been around for years, but makes even more sense in today's increasingly interconnected world. Video conferencing and screen sharing are just a couple of examples how remote collaboration can be seamless.
This means that it is now possible to leverage the lower costs of labor in countries like Bulgaria, and still get high-quality work and interaction as good as having an employee in your own office.
How Can I Find a Remote SEO Specialist?
For years, RemoTEK has been matching companies from all around the world with their ideal Bulgarian remote employees.
We take care of finding the right candidate for the job and present them to you. If approved, we take care of all legal requirements for hiring the individual and provide office space, all needed equipment, and supervision to the employee.
You pay a fixed fee for your dedicated SEO specialist and begin working closely with them to pursue those top rankings.
Who Can Benefit?
Typically there are two types of clients who offshore SEO specialists with us:
Digital Marketing Agencies – outsourcing and offshoring if very common among agencies. In fact, offshoring has allowed many agencies in Europe and the US to stay profitable and at the same time provide competitive pricing to their clients.
Companies which want an in-house SEO specialist – in some industries, SEO can have such a big impact, that even small businesses can afford a dedicated offshored SEO specialist. E-commerce and internet-based businesses are among the top offshoring types of companies.
What Can an Offshored SEO Specialist Do for Me?
A remote SEO specialist can do just about everything that an in-house one can. It's a matter of defining your needs and finding the right candidate for the job.
Here are some tasks commonly performed by a SEO specialist:
Keyword, industry, competitor research
Onsite SEO (titles, Meta descriptions, headings, URLs, image alts, etc.)
Technical SEO – ensuring good crawlability and indexability (sitemaps, robots.txt, fixing 404 errors, applying canonical tags, robots meta tags, etc.)
Site structure and information structure assessment and recommendations
Optimizing content for SEO
Finding backlink opportunities and building backlinks
Digital analytics – taking data-driven decisions
Creating reports – which you can hand-off to your clients or use to track what work was done and make an assessment of results
Already getting excited about the prospect of having an offshored SEO specialist and getting more done for your money? Wait no more and fill out the form on this page and we will be in touch with you promptly.