Running your business does not mean doing everything yourself. This kind of mentality is often the reason why many entrepreneurs struggle to scale their businesses. And it's not only the startups which fail, but also established and growing businesses too. Wearing too many hats is just not the way to go.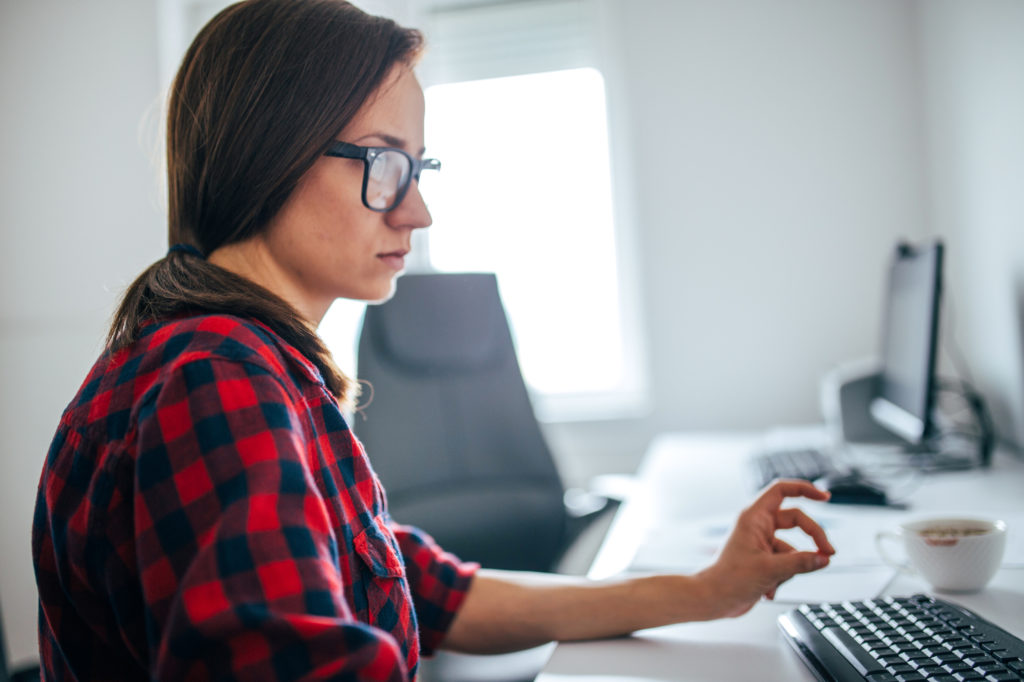 Virtual assistants are a godsend for business owners, like yourself, who have realized that outsourcing is the solution for growing their business. Hiring a virtual assistant buys you the time that you never seem to have enough of and enables you to become more productive. Ultimately this reduces your stress, allows you to get more done and focus on the things which really matter.
Virtual assistants (VA) exist because of lower costs of labor in certain parts of the world, which allow you to outsource your business processes at a very affordable price.
How Can I Find a Virtual Assistant?
Bulgaria offers a unique opportunity for outsourcing and hiring VAs and is probably the best place you can outsource to if you are not eager on working with individuals from Asia.
Bulgaria is a European country and some of the world's most talented VAs live and work there. In 2015, Bulgaria won "Offshoring Destination of the Year" at both the European Outsourcing Association Awards (EOA) and the UK's National Outsourcing Association Awards (NOA).
Furthermore reason for hiring virtual assistants in Bulgaria is the time zone which is very convenient for Europe (nearshoring is what it's called when you outsource to a nearby country) and much more convenient for the US than Asian countries which finish their workday, just as the US East Coast begins work.
Obviously it is preferable to have a Virtual Assistant with whom you have at least 3-4 hours overlap in your workday. To improve on this even further, RemoTEK offers flexible working hours for VAs, dependent on client location and requirements.
You can fully rely on RemoTEK as your outsourcing partner in your search for a talented and affordable VA. We have years of experience working to bridge the gap between entrepreneurs looking for VAs and Bulgaria's vast talent pool of university graduates with a wide range of valuable skills, who are looking for a job.
RemoTEK helps you find and hire the perfect VA through a simple process.
Who Can Benefit
Entrepreneurs and small businesses – any business owner who gets overwhelmed by generic day-to-day activities can benefit from hiring a VA to help them run, support and grow their business. Everything from doing online research, creating your travel itinerary, filtering email, doing transcriptions, managing social network accounts, etc.
Digital marketing agencies – there are a plethora of activities which are pure VA territory that more experienced staff members get involved in, which they shouldn't. Uploading and formatting new blog posts, uploading titles and Meta descriptions which have been created in Excel, pulling potential backlink opportunity sites, doing mass outreach for backlink building, etc.
E-commerce businesses – thousands of products need constant updates of descriptions, stock, prices, images. New products get added every month and out of stock ones get discontinued and taken down. Email newsletters have to be sent out regularly and social media accounts need to be updated often. All can be handed off to a VA with a particular skill set.
Real estate brokers, agents & property managers – things can get pretty hectic in this industry and managing everything on your own will become impossible. You can get help from a VA in setting and managing your appointments, posting ads, filtering leads, handling email correspondence and general administration.
Accounting and financial firms – this industry typically requires assistance with data entry, organization of records, accounts payables and receivables, bank reconciliation, management of due dates for different activities, etc. A skilled virtual assistant can help with all of these tasks.
What Can a Virtual Assistant Do for Me?
A virtual assistant can do virtually anything, because there are different types of virtual assistants based on the skill set which is required. Although there are some pretty incredible skill sets out there, you have to be realistic and recognize that a VA can't be perfect right out of the gate.
Each business and industry has its specifics and having a high-performing VA requires spending time training them and giving them clear instructions. Only then can they begin working unassisted and truly take a huge weight off your hands, without you having to micromanage them. This is why working with VAs, or any other virtual staff member for that matter is about building a long-term relationship
Here are some main types of VAs which we have received inquiries about over the years:
General virtual assistant (administrative virtual assistant)
SEO-type virtual assistant – can assist with SEO activities, but is not necessarily an SEO specialist (which is more expensive to hire)
Website maintenance virtual assistant – maintains and does light edits to one or many websites
Other type of virtual assistant – can be skilled in any number of things like content writing, audio and video editing, graphics design, etc.
Virtual assistants can be helpful with a very wide range of business activities and IT activities. They can possess skills which overlap with specialists in the respective fields and this is exactly what makes them so valuable to so many businesses.
Already getting excited about the prospect of having a dedicated virtual assistant on your team? Save time and set your business on the path to success by taking the first step into outsourcing. Fill out the form on this page – we will be in touch shortly.